As I
mentioned awhile ago
, I love reading books, especially ones that involve fashion in some way. For Christmas I received
Gunn's Golden Rules: Life's Little Lessons for Making It Work
by Tim Gunn. I just started reading it a few nights ago and I can already tell that Mr. Gunn and I share some of the same values. He has a strong belief that being polite will always get further in life then being rude. I firmly agree.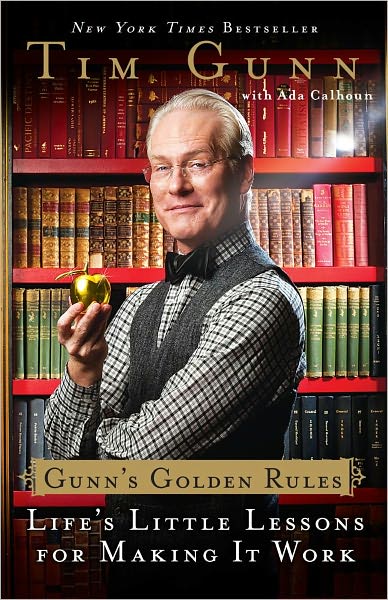 My favorite chapter so far is "Rule Two: The World Owes You... Nothing". In this world some people believe that they can get away with anything because of who they are. I absolutely love Tim Gunn's thoughts on this. The stories he shares in this book are wonderful. Its as if you are sitting down with him at a little cafe having a casual conversation. If you love the fashion industry and believe in kindness then this is definitely a book you'd like. There is an obvious reason why Tim Gunn was chosen to be the Project Runway mentor. He is insightful and certainly knows what he's talking about. Gunn's Golden Rules is a lovely book.
Purchase
Gunn's Golden Rules: Life's Little Lessons for Making It Work
by Tim Gunn right
here!